Joanne Gillette
Trustee
Joanne is a British educational consultant (practising under her maiden name Joanne Thirlaway). Her background includes working as a college lecturer, Principal Examiner, Principal Moderator, and external verifier for a number of awarding organisations. She is on Ofquals list of external experts. She has also been involved in developing qualifications and training with a wide range of employers.
In early 2016 Joanne volunteered for a month in Zambia, teaching at a nutrition centre and a homework club. While there she organised the construction of a temporary classroom where none existed and now looks forward to building further, permanent school facilities. She has travelled extensively in Africa. Joanne is a trustee of the Zambezi Sunrise Trust.
Rabeccah Mukumbo
Rabeccah is a director of Dream Livingstone, our partner NGO in Zambia. She is an ACCA qualified accountant with a Master's Degree in Business Administration. Her background includes working for the National Bank for 13 years where she worked in customer service.
Rabeccah retired early from the bank as she saw the need for helping vulnerable children with their education, both in her family and in the community. Coming from a broken home, Rabeccah saw those of her siblings who were brought up by her mother in a village stop school early and get married in their teens. This was because her mother could not afford school fees. Rabeccah was, in contrast, brought up by her father in a town and was able to receive an education.
Due to her background, Rabeccah developed a passion to help vulnerable children who were not receiving an education to get back to school. This led to the birth of a local charity, Dream Livingstone Zambia, which was founded by Rabeccah and her husband Kennedy. It is dedicated to helping address the need for children's education in their community in Livingstone.
John Gillette
Trustee
Johns background involves working as a trial lawyer in England. After over twenty years addressing juries, John found himself in a crowded hut in Zambia with a very different challenge as a volunteer teacher facing a classroom of primary school children. After a month, he left determined to improve conditions there and in the surrounding area.
John has also travelled widely in Africa. As a trustee, John devotes his time to supporting the Zambezi Sunrise Trust.
Nicola Short
Trustee
Nicola has over 24 years' experience in Marketing & Branding having worked in both the public and private sectors, in some of north east England's biggest companies including Sage, Newcastle Building Society and NewcastleGateshead Initiative. 
More recently Nicola has played a leading role promoting the entrepreneurship movement as CEO of the Entrepreneurs' Forum for the North East. Nicola is presently an activist and policy co-ordinator for the North East Devolution Commission .  Nicola belongs to the Dixon Scott Circle, an informal grouping of leading people from the North East who help advise the Tyneside Cinema. She is often offering her time as a mentor to young people who have either started, or are thinking about, setting up their own business.
Nicola has been an active fundraiser for many years and was delighted to step on board as a trustee for the Zambezi Sunrise Trust as she believes wholeheartedly that education is a key to helping people in Zambia and elsewhere. She very much looks forward to visiting and supporting Zambezi Sunrise's projects in the future.
Dream Livingstone Zambia
Dream Livingstone Zambia is a registered non-governmental, non-profit making and non-denominational organisation (registration number 78627). It was created to help the Livingstone community to become a better place to live through the support of education, as well as relieving the effects of poverty and HIV/AIDS (in particular with regard to the many orphans there). Its projects aim to be sustainable and to help the community become self-reliant. As well as supporting vulnerable children in schools and facilitating income generating projects, Dream Livingstone is presently building a skills training centre.
Website: www.dreamlivingstonezambia.com
IVHQ
International Volunteer HQ ('IVHQ') is the world's leading volunteer travel company, placing thousands of volunteers in over thirty countries every year. Their responsible, ethically based ethos led two of our trustees to volunteer through them as teachers in Zambia in early 2016. Their experiences there led directly to the foundation of The Zambezi Sunrise Trust. IVHQ place volunteers in Zambia through our partner Dream Livingstone. Many have given practical support to Zambezi Sunrise projects during their time there, including regular attendance at the Linda Sunrise Homework Club. As visitors to our blog and Facebook page will know, past and present IVHQ volunteers have been able to use Zambezi Sunrise to continue supporting the community they volunteered in. Zambezi Sunrise is proud of its IVHQ heritage and delighted to have its support.
Website: www.volunteerhq.org
Sonskyn
Sonskyn is a Belgian organisation that has provided a variety of support to Nekacheya School in Livingstone, including the provision of uniforms and desks, through their annual visits. We have greatly enjoyed cooperating with them to maximise our joint impact in the areas of book, computer and sports provision. We very much look forward to cooperating with them in the future.
Website: www.facebook.com/SONSKYN-886802451351474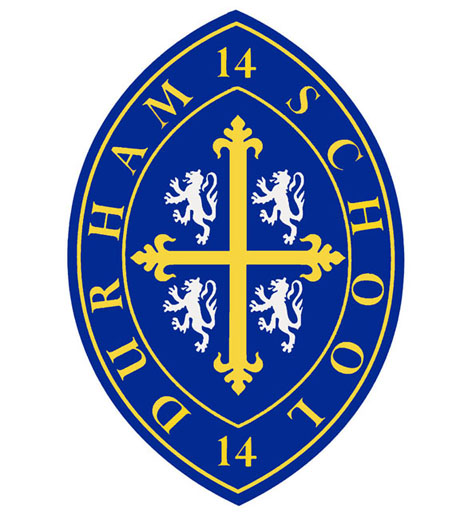 Durham School
Durham School, situated in the north east of England, has been educating children since at least 1414. It provides both boys and girls with a diverse education from primary age through to 18 as either day pupils or, from 11, boarders. Durham School supports Zambezi Sunrise through the donation of uniforms and books, as well as fundraising. The pupils' charity committee has chosen us as one of the charities that they will support. We are grateful to the school – and confident that their founders over six hundred years ago would approve of their supporting education in a land that to them was completely unknown.
Website: www.durhamschool.co.uk
Lonely Tower Film and Media
Lonely Tower specialises in documentary and commercial film making with over 25 years experience working in the broadcast media sector. Lonely Tower have supported Zambezi Sunrise by donating their time and expertise to making the videos that you see on this site. We are very grateful to them for all that they have done.
Website: www.lonelytower.co.uk
Shotley Bridge Primary School
Shotley Bridge Primary School is located in County Durham, England in the United Kingdom. Zambezi Sunrise was able to facilitate a 'twinning' arrangement between it and Nekacheya School in Livingstone, Zambia. We very much look forward to continuing to assist with the links between the two schools.
Website: www.shotleybridgeprimary.durham.sch.uk

Brigitte Kitchens
Brigitte Kitchens is based in Yorkshire, England. They
are a company that specialise in superior quality German made kitchens for trade and domestic customers.
Brigitte Kitchens has kindly supported Zambezi Sunrise
by setting up a regular monthly donation.   We are
very grateful to them
Website: http://www.brigittekitchens.com    
True Thabo
True Thabo is an American-based non-profit organisation that is devoted to fighting the Global Water Crisis. It was founded by two college students, Jaclyn and Marissa. True Thabo sells reusable, trendy water bottles to help provide various partner schools in Zambia with clean drinking water through the provision of water purification units. Partner schools are also provided with an educational unit that explains the importance of drinking water through math, science, reading and writing. True Thabo and Zambezi Sunrise are cooperating to provide a water purifier to Samoonga Combined Secondary School outside Livingstone. Like Zambezi Sunrise Trust, True Thabo has also partnered with Nekacheya Primary School, in their case by providing them with a water purification system for their school. True Thabo would love to continue to work with Zambezi Sunrise Trust to continue to make a difference in the lives of people in Zambia. 
Website: www.truethabo.com